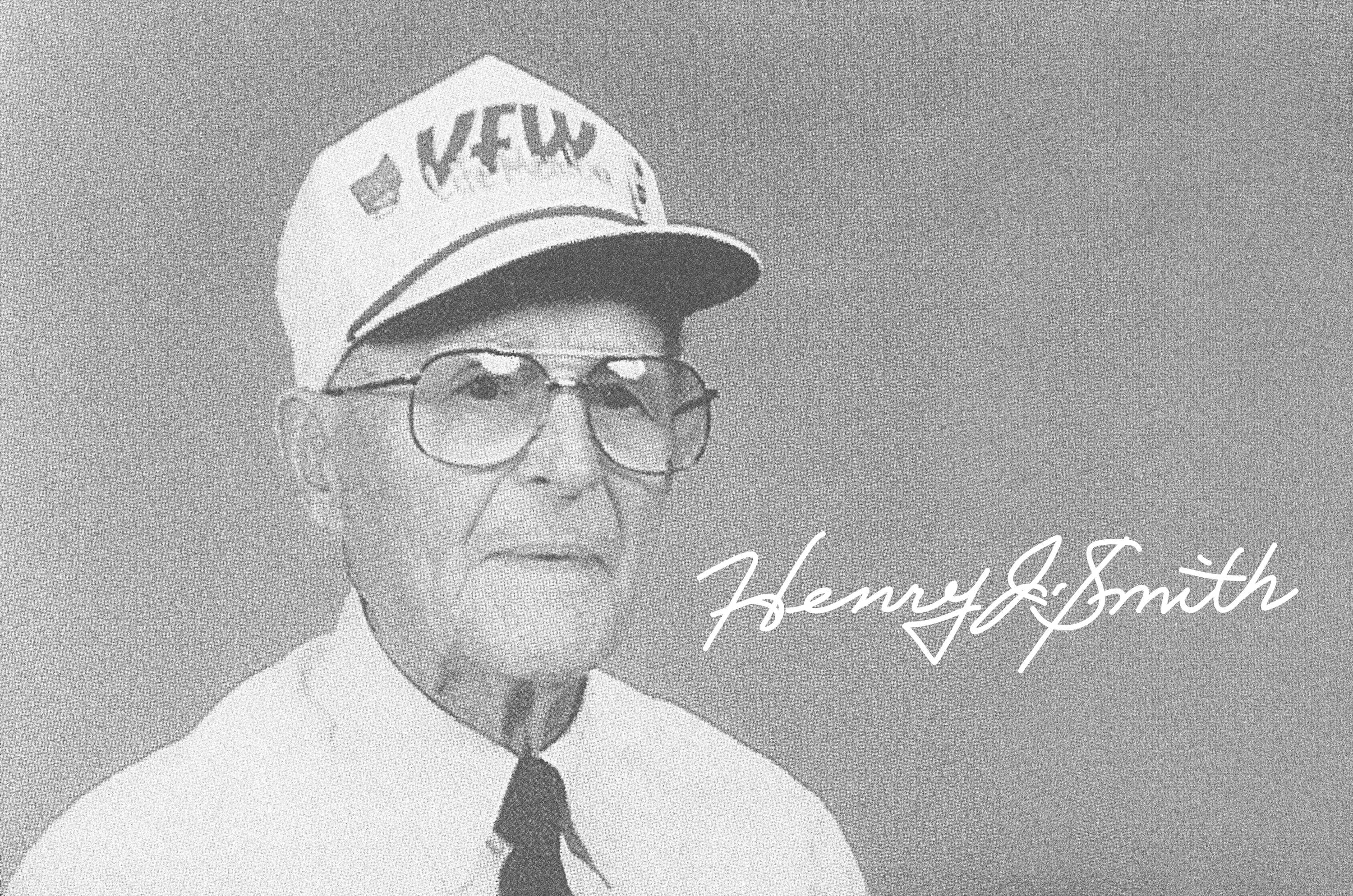 Henry J. Smith was born in Germany to Charles and Barbara Budrick Smith, and the family immigrated to the United States in 1903. He married Cornelia Heimburger on April 12, 1934 in Chicago, Illinois. Following his military service in World War I, he worked in civil service as an auto mechanic at Chanute Air Force Base, Rantoul, Illinois, until his retirement in 1960. In 1995 Mr. Smith was recognized at the Veterans of Foreign Wars Convention as the oldest living member at the age of 101. He died on December 29, 1995. He was preceded in death by his wife, his parents, one brother, and two of his sisters (he had no children).
Mr. Smith's involvement as a St. Malachy donor began in 1985 when he was a contributor to a capital campaign that was conducted at that time.
While he himself did not have a formal education, he felt strongly about the strength of a solid and formative education at St. Malachy School. Mr. Smith initially gave in memory of his wife who had passed away in 1983.
He later matched his sizable memorial gift with yet another donation to the school. In 1991, when an expansion to the school was completed and dedicated, he was recognized as a major donor. In 1995, the school recognized him once again for his gifts including the donation of the property upon which his house resided which was just west of the school. This property later became the primary students' playground.
In 1996, Mr. Smith's estate plan, made provisions for seed money to be given to the school in order to initiate a trust for the sole purpose of financially supporting St. Malachy School in Rantoul, Illinois. The trust provided the opportunity to fund special programs that would enhance the educational programs offered by St. Malachy School.